Get FREE
WARWOLF™ Comic Updates!
Be the first to know all the latest news about WARWOLF™ and UPCOMINGS RELEASES delivered STRAIGHT TO YOUR INBOX!
I would like to receive news, special offers and other information from Section1 Studio. By subscribing, you certify that you are 18 years or older. ORIGINAL
COMICBOOK
FREE RELEASE
WARWOLF
#01
Comic original creado por Leon J. Blaze
28 páginas - Full Color - V. Digital
LEER AHORA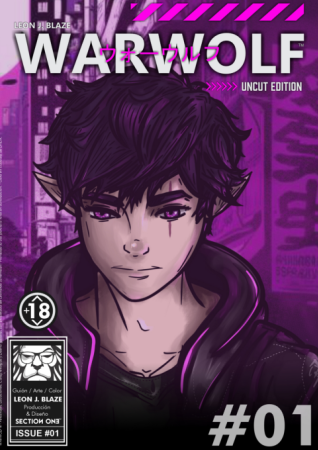 ORIGINAL
COMICBOOK
COMING SOON 07.07.23
WARWOLF
#02
Comic original creado por Leon J. Blaze
28 páginas - Full Color - V. Digital

LEER AHORA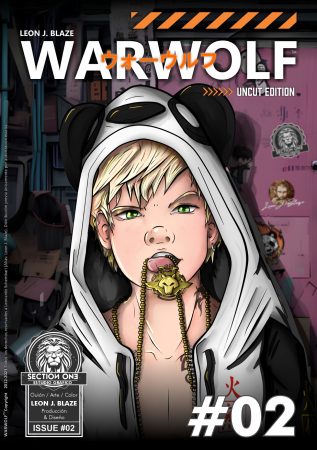 ¡Rate and Share your opinion!
Join our community now, your opinion matters to us!
Leave us your opinion and rating now!
Help us keep growing!

¡WELCOME TO OUR WORLD!
An exciting dystopian story set in the near future, where survival is the main goal in a world ruled by corporations. In this chaotic setting, humans and newly emerged races face each other for their right to exist in a hostile and dangerous environment.
At the heart of this story are our brave protagonists, fighting to survive another day in the ravenous, ruthless city of Innova. Their lives are in constant danger, while the city and its governments are at the mercy of the corporations that control everything.
Follow our characters as they face unimaginable challenges in a world where hope is scarce.
Can our runners find a way out of this spiral of violence and oppression, or will they be devoured by the city of Innova?
Discover the secrets and dangers that lurk in WARWOLF™, a story that will keep you on the edge of your seat.
4,7 de 5 estrellas (basado en 6 reseñas)

Vicky V. – 2072
Vicky V's shocking news immerses you in the Warwolf universe. Headlines and reports that add another layer to the fan experience. From politics and economics to pop culture and sports, Vicky V. will keep you up to date on what's going on in this fascinating world.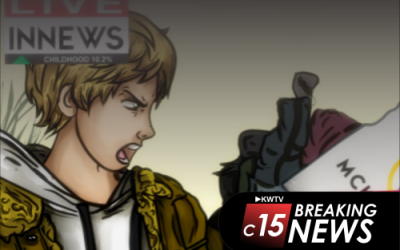 LA BATALLA POR EL FUTURO: MCKEY TECH CONTRA EL MOVIMIENTO #EXTINCTIONISNEAR" En un mundo lleno de tensiones y conflictos, la corporación McKey Tech...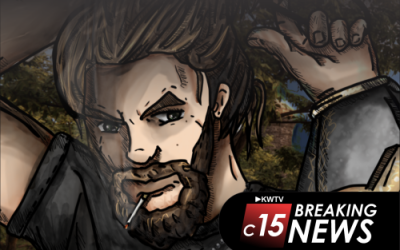 In the Confederated States, Childhood Foundation and WW Security CEO John Warwolf has generated both admiration and hatred due to his outsized ambition and controversial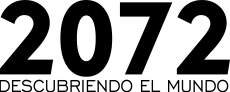 The world changed, and with it its inhabitants, now the great corporations are the ones that dominate the earth, controlling both its citizens and the governments themselves.
Find out the secrets
this new world has to offer.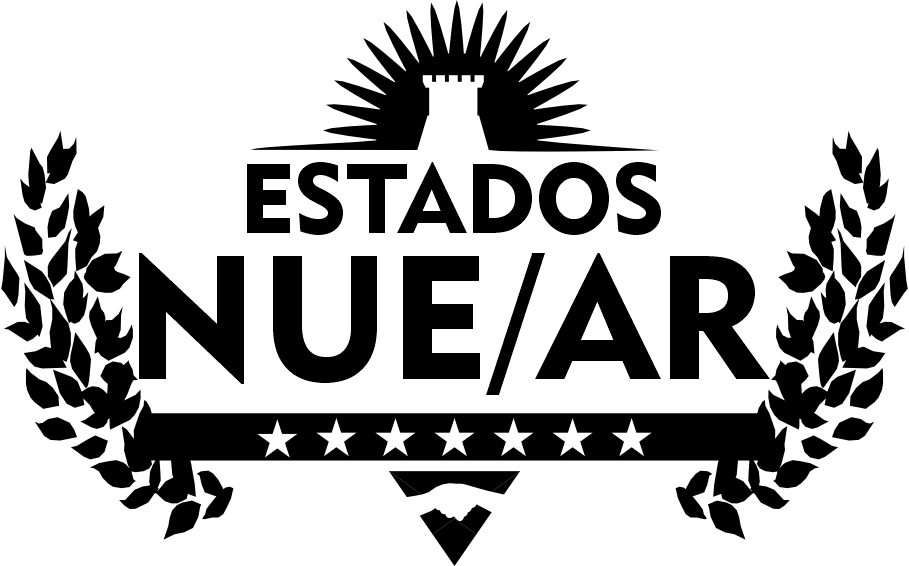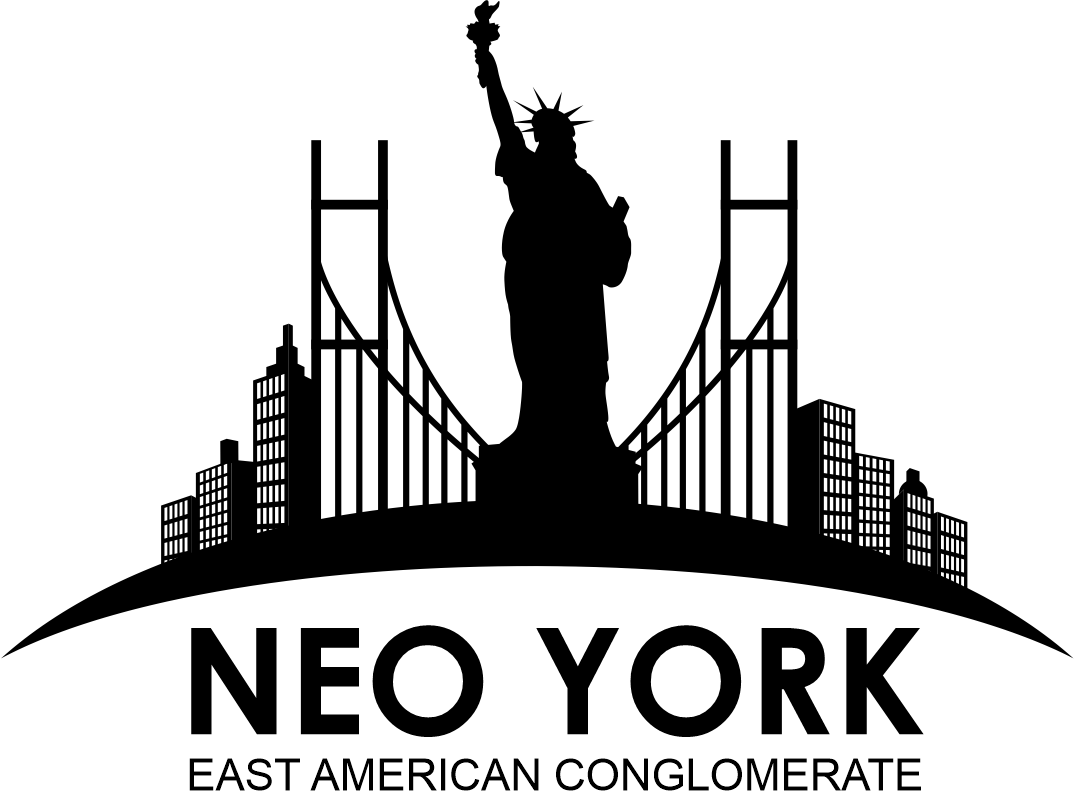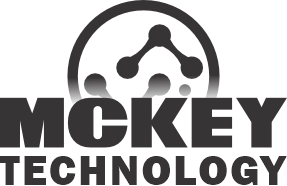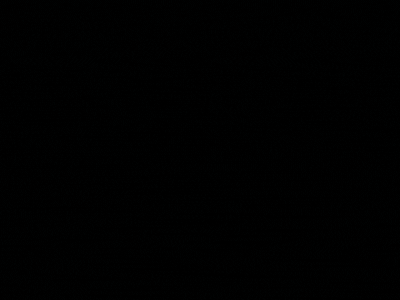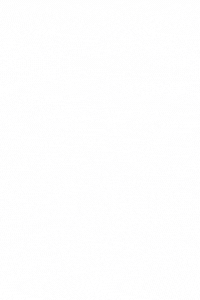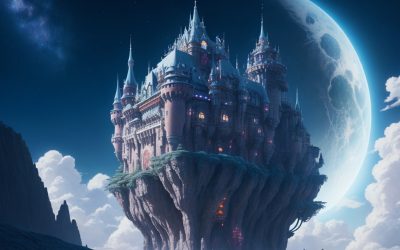 Creating an immersive fictional world for a novel, game, or other media takes skill and planning.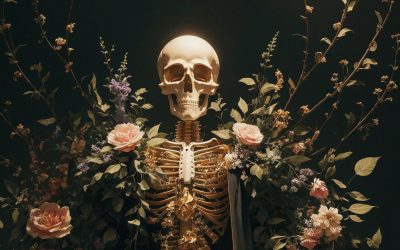 Horror comics have existed for centuries and remain a popular genre today. There are many reasons why horror comics are so enticing, but some of the most common are:
Are you a fan of WARWOLF™?
We have good news for you!
You can now get all the official merchandise of your favorite saga from our online store. You don't have to wait for the next event or fair, you can buy your favorite products from the comfort of your home.
What are you waiting for? Enter our online store and find our T-Shirts, Sweatshirts, Mugs, Hats, Posters and much more with the most exclusive WARWOLF™ designs.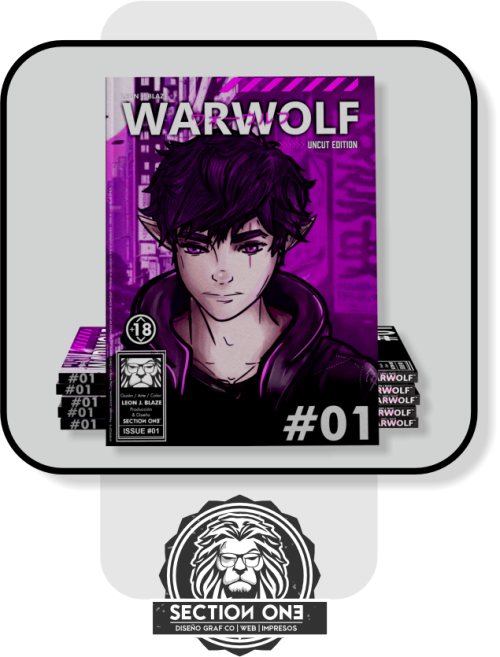 WARWOLF™ #01


Physical Edition | 28 Pages

A5 size
350 gm. glosy soft cover
28 interior pages on 150gm paper stock
Full color illustrations throughout
$ 1700.-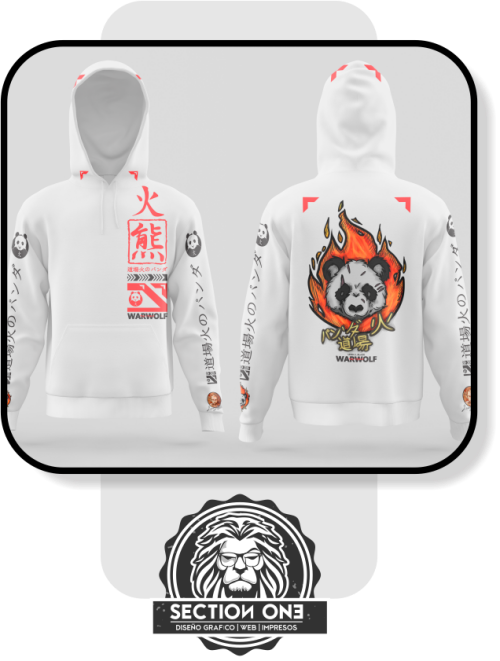 HOODIES 
SUBLIMATION / VINYL
L / XL / XXL
PREMIUM QUALITY
$ 9500.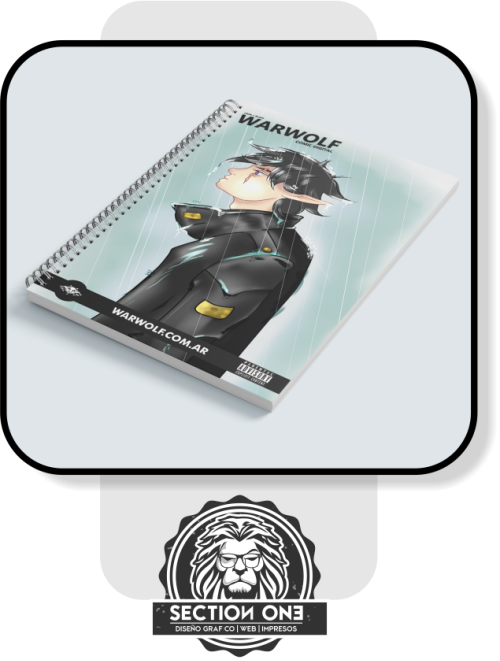 A5 / A4 HARDCOVERS NOTEBOOKS
50 sheets of 80 gsm paper
Hard laminated cov. glossy finish
$ 1200.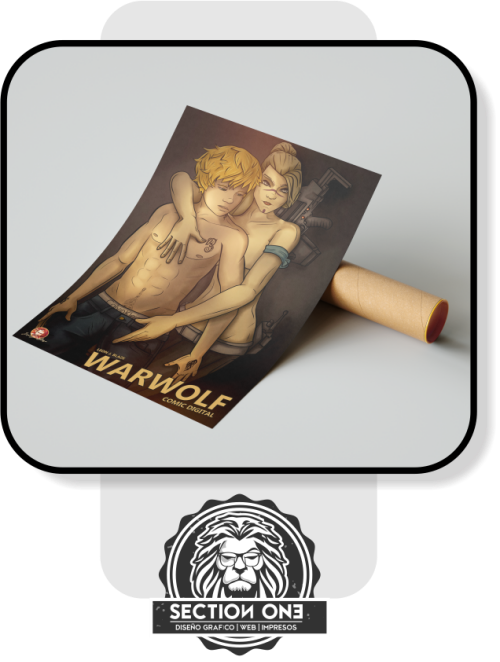 OFFICIAL POSTERS
Formato A4 de 350 gms
297 x210 mm.
Impresión Laser
$ 800.
CUSTOM SUBLIMATION
T-SHIRT
Talles: S, M, L,  XL, 2XL
100% Cotton tee Premium Q.
$ 5500.
Pre-order now before we sell out!
Ships worldwide. Additional comics and merchandise coming soon.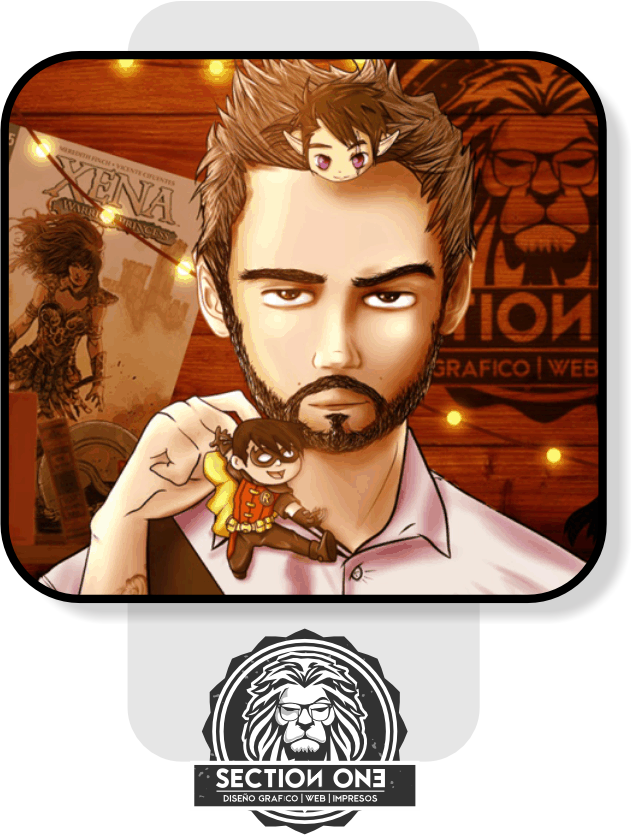 COMIC BOOK CREATION WORKSHOP ONLINE
ANNUAL COURSE
4 Monthly 1.5Hr Classes for Ages 16+
Create Your Own Printed Comic Book
This comprehensive online workshop guides you through the entire comic creation process over 4 months:
Storyboarding & plotting
Character design
Page layouts & pacing
Dialogue writing
Inking & coloring techniques
Small class sizes ensure personalized coaching. Digital materials provided each month support hands-on learning. The final month is dedicated to finishing your comic book to be professionally printed.
By the end, you will have the skills to bring your own graphic novel visions to life. The course culminates in you receiving printed copies of your finished comic book.
Space is limited to maximize instructor access. Enroll now before spots fill up! All levels welcome. Contact us for details and group rates. Your artistic dreams can become a reality.
ENROLLMENT
Check Availability, Inventory and Ask Questions
Want to know if an item is in stock or have any other questions?
Feel free to reach out to us on WhatsApp – we're happy to help!